The sheer scale
The Hajj brings together Muslims from all over the world, regardless of culture, ethnicity, sect or class. It is a religious duty for all financially and physically able Muslims to perform the Hajj at least once in their lives.
Every year, the Saudi government allocates a quota of the number of citizens from each country who are permitted to perform the Hajj. This figure is largely determined by the Muslim population in each country.
Over the past two decades, the total number of pilgrims grew from 1.8 million in 1995 to a peak of 3.1 million in 2012. The number of pilgrims declined sharply in 2013 due to an ongoing expansion project in Mecca and Medina, which is expected to be completed in 2020.
One-third of all pilgrims live in Saudi Arabia but the remainder come from all over the world.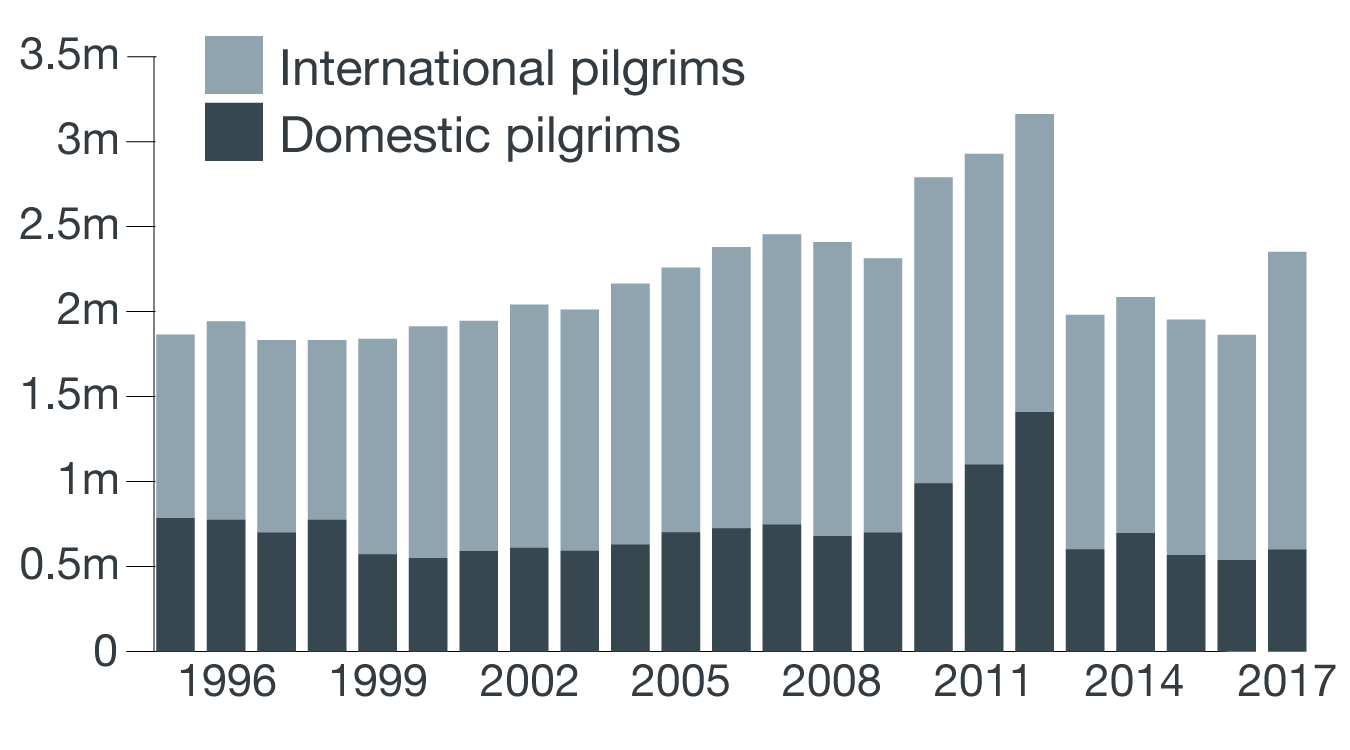 If a single plane was filled with all the pilgrims, it would look like this: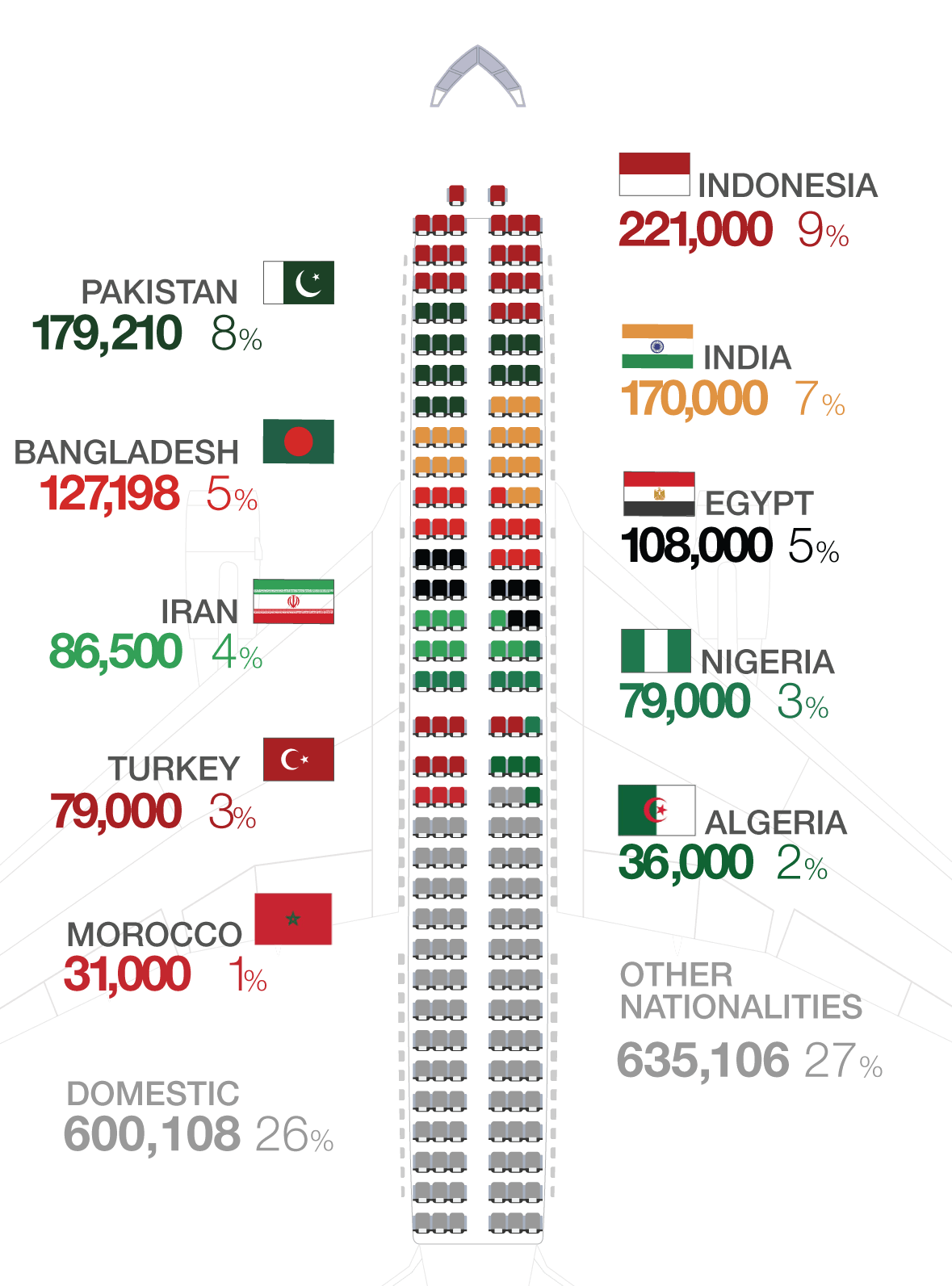 Figures from 2017