Since 1967, Palestinians in the occupied West Bank and Gaza Strip have been unable to move freely in their own land.
Every day, it's a challenge to get to work, see family, go to school or even get life-saving medical care.
We wanted to see exactly what it takes to navigate through the Palestinian occupied territories today.
Using GPS, we followed four people, each on a different journey to Jerusalem.
Here's what happened.
Halima Abu Haneya
Palestinian
woman
Hashem Fayad
Palestinian
boy
Tehila Cohen
Israeli
woman
Dr Sami Nakhleh
Palestinian
man
Trip duration: 0:57:00
Total distance: 10km
Average speed: 9km/h
Journey unsuccessful
Trip duration: 0:58:00
Total distance: 29km
Average speed: 28km/h
Journey successful
Trip duration: 1:59:00
Total distance: 10km
Average speed: 5km/h
Journey unsuccessful
Trip duration: 1:34:00
Total distance: 16km
Average speed: 10km/h
Journey successful
Al Bireh
Occupied West Bank
Neve Erez Settlement
Occupied West Bank
Jalazone refugee camp
Occupied West Bank
unable to reach
Jerusalem
unable to reach
Jerusalem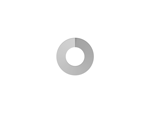 Loading Palestinian woman